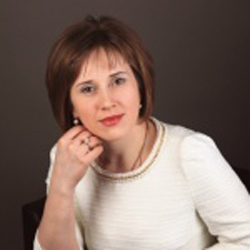 Relationship Works
Hi! I'm JoAnne Alexander. I'm a therapist and counselor in Dallas, TX where I own Relationship Works. I offer therapy and counseling there for adult couples, individuals and business associates throughout the metropolitan Dallas area.
My passion is to help other people feel supported in their own journeys. I truly care about my clients as people, and I strive to make that obvious every time we meet together. I'm eager to help my clients grow as individuals, which will strengthen their relationships.
Since our culture is so superficial, it follows that we feel disconnected, isolated and dissatisfied, even in our relationships. Developing and sharing genuine connections with others is something that we all naturally crave. Unfortunately, those connections are hard to find and harder to maintain.
I'm here to help. I offer therapy to couples who are inspired to seek growth in their relationships. I coach professionals who desire to grow in their careers. I strive to bring my true self into my sessions with clients, which makes my counseling style unique. I appreciate the importance of forming and maintaining genuine relationships.
In my counseling, I'm passionate about creating the safe place people need to explore and accept their true selves as they strive for security and satisfaction in their relationships. Whether a relationship is professional, casual or romantic, it's important to feel safe and confident enough to be your authentic self. This allows you to grow in the relationship as a team, and to achieve the depth and connection you crave.
I'm humbled by my clients every day. One highlight of being a therapist is the genuine connections I get to experience with people who truly trust me. That trust is always accompanied by personal growth. When my clients are freed from their harmful personal patterns and their painful old feelings, I get to witness their amazing self-awareness take root and grow. It's a high honor to walk alongside my clients and support them on their journeys.
I became a therapist because counseling changed the course of my journey. After countless failed attempts to find genuine love and to be understood, I came to realize that I needed to look at myself. Then I was finally able to clearly see how my present was being damaged by my past. My therapist helped me gather the pieces that were strewn along my path, and empowered me to put them all back together and continue my journey with much confidence and grace.
For everyone, the process of self-development is ongoing. I have my own good days and bad days. But I understand that I can ask for help from people I trust and value. That, along with my self-awareness, keeps me balanced and helps my relationships succeed.
The connection between a client and a therapist may seem like an intimidating or frightening thing to initiate. But please don't hesitate to contact me to set up a free consultation, or to hear more about the counseling services that I offer. Seeking counseling is not a negative thing.
You can expect sessions with me to be uplifting, encouraging, helpful, supportive and instructive.  And we'll certainly find something we can laugh about! I'm committed to helping you form genuine relationships, and uncover the source of what's keeping you from feeling complete and content. I'm eager to begin this journey together!